The nitrogen in our DNA, the calcium in our teeth, the iron in our blood, the carbon in our apple pies were made in the interiors of collapsing stars. We are made of starstuff.
―Carl Sagan

Attention is the rarest and purest form of generosity.
― Simone Weil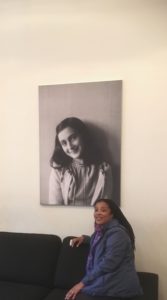 My first writing was a journal inspired by reading The Diary of Anne Frank when I was a young girl. Then plays, poetry, fiction, my PhD dissertation on literature and the moral imagination, speeches for university presidents, reports on topics like global colorism, and books on American history and culture.
I'm the author of An Invisible Geography, poems of place and displacement. It includes my favorite type of writing, the prose poem, a literary border crosser. My books for younger readers include Women in Film and Sexism & Race (Being Female in America). My work has appeared in Haiti Noir, Becoming: What Makes a Woman, Spoon River Poetry Review, American Decades: Primary Sources, Literary Newsmakers, So Spoke the Earth, The New York Times, International Herald Tribune, Radcliffe Quarterly, and the On Being blog. I've also published film and book reviews, profiles, travel writing, and other nonfiction.
A beguiling, convincing, lyrical voice, a fresh addition to American speech and American poetry.
― David Wagoner, poet & novelist, former chancellor of the American Academy of Poets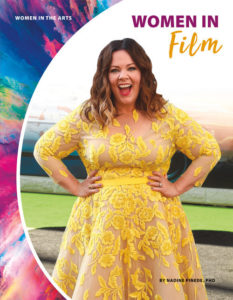 The film industry has a wide variety of opportunities for talented writers, directors, and actors. This book introduces readers to some of the most influential women in the industry, including Ava DuVernay, Lupita Nyong'o, and Kathryn Bigelow.
Sexism & Race (Being Female in America) with Duchess Harris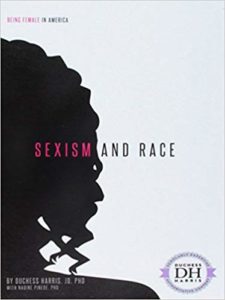 Race plays a significant role in shaping women of color's experience with sexism. This title takes a look at the history of sexism that women of color have endured, the current issues surrounding this topic, and steps people can take to eliminate discriminatory practices.

Under the Vulcano: The Best Writing of Our First 15 Years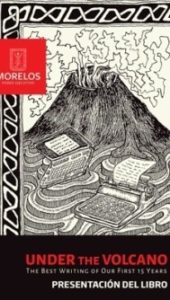 Excerpt from a novel-in-progress
This anthology celebrates the 15th anniversary of Under the Volcano, which holds an annual writers workshop and conference in Mexico. It is "an incubator of literary talent, a catalyst for writers with books in progress and an international community of writers that transcends borders, languages, time and place."

The Heart of All That Is: Reflections on Home, edited by Jim Perlman and Deborah Cooper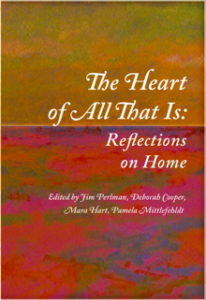 "Provenance" (Poetry)
An engaging anthology on the theme of home that includes 20 personal essays and nearly 80 poems from diverse social and cultural perspectives, with previously uncollected writings by Jane Yolen, Marge Piercy, Naomi Shihab Nye, and many others.
So Spoke the Earth: The Haiti I Knew, the Haiti I Know, the Haiti I Want to Know, edited by M.J. Fievre
"The Mountain Beyond" (Essay)
An important anthology edited by M.J. Fievre in English, French, and Haitian Creole that it is a celebration of Haitian spirit, multiculturalism and diversity. Contributors include Edwidge Danticat, Jan Mapou, Marilene Phipps-Kettlewell.
Haiti Noir, edited by Edwidge Danticat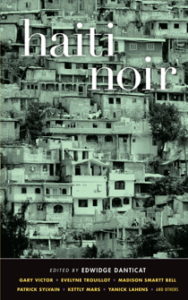 "Departure Lounge" (Fiction)
I love that 'Haiti Noir' is totally unapologetic" … "It's bold, it's stylized. It's not like, 'Give these writers a break.' They can stand on their own.
—Johnny Temple, publisher of Akashic Books, quoted in The New York Times


What the reader takes away from Haiti Noir is not only a profound respect for the masterful work of Haitian women writers like Evelyne Trouillot and Nadine Pinede, but also a longing to know more.
―Ms. Magazine
Becoming: What Makes a Woman, edited by Jill McCabe Johnson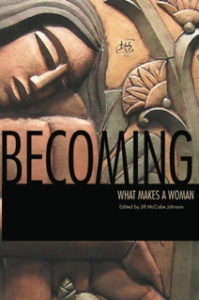 "Mon Deye Mon" (Memoir)
A must-read anthology of life-altering personal experiences. The diverse collection includes essays and poems by Ellen Bass, Peggy Shumaker, Lia Purpura, Dinah Lenney, Judith Slater, Marjorie Saiser, Dilruba Ahmed, Julie L. Moore, Maria Terrone, and more.
---
PORTFOLIO AND PROJECTS
Fiction
---
WRITING PROJECTS
Association of Writers & Writing Programs
Society of Children's Books Writers & Illustrators
Women Writers of Haitian Descent