If you are silent about your pain, they'll kill you
and say you enjoyed it.
― Zora Neale Hurston

Other people's pain…seems like an invisible geography as distant as the interstellar events
are for scientists who speak of not yet
detectable intergalactic screams, or of very
distant Seyfert galaxies.
― Elaine Scarry
Crossing borders started young for me. I was born in Paris, where my Haitian parents met as scholarship students. Fleeing dictatorship, we emigrated to Canada. We were more fortunate in finding a safe harbor than the countless people caught up in the world's largest migration since World War II.
Later we moved to the US, where I crossed borders in another way by creating my own interdisciplinary major at Harvard. I graduated magna cum laude and went to Oxford as a Rhodes Scholar; it's humbling to be part of any group that includes Rachel Maddow!
My jobs have been mostly with nonprofits and universities; see my CV. One of my favorite jobs was helping match grassroots organizations with funders. Another was being the artist facilitator for a nonprofit that helped artists with disabilities. My own "invisible disability" is a chronic pain condition called fibromyalgia. People like Lady Gaga have made it more visible.
Crossing borders traces an ebb and flow: the unbreakable spirit of my parents' homeland, the Laurentian Mountains of Quebec, the boundless sky of the Sahel, the glittering San Francisco Bay, Stockholm's Gamla Stan, the lavender fields of the Luberon, the hardwood hills of Southern Indiana, the lushness of Key West, and the silver horizon where Portugal's Douro River meets the Atlantic.
Now I live with my husband Erick Janssen near Brussels, within sight of a primeval beech forest that is a UNESCO World Heritage site. Down the street is the Royal Museum of Central Africa where a Congolese village was once displayed as an exhibit. A recent renovation has confronted this history, and I help translate publications at this museum. Our street divides the French and Dutch-speaking regions. Its name literally means The Street of the Border.
Those who have no pain can imagine those who suffer. Those at the center can imagine what it is to be outside. The strong can imagine what it is to be weak. Illuminated lives can imagine the dark. Poets in their twilight can imagine the borders of stellar fire. We strangers can imagine the familiar heart of strangers.
―Cynthia Ozick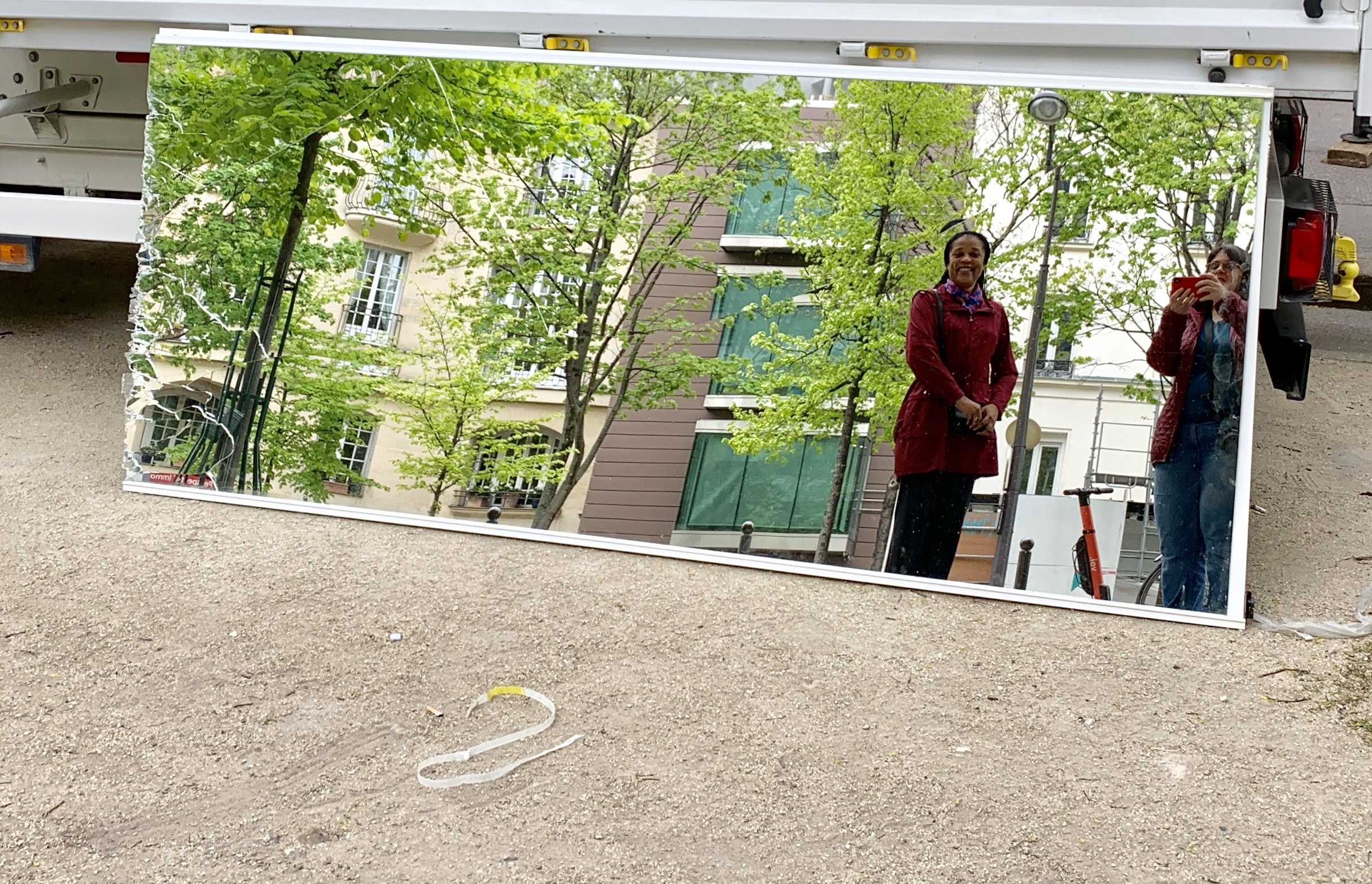 Photo by Abby Sesselberg, Paris, 2019